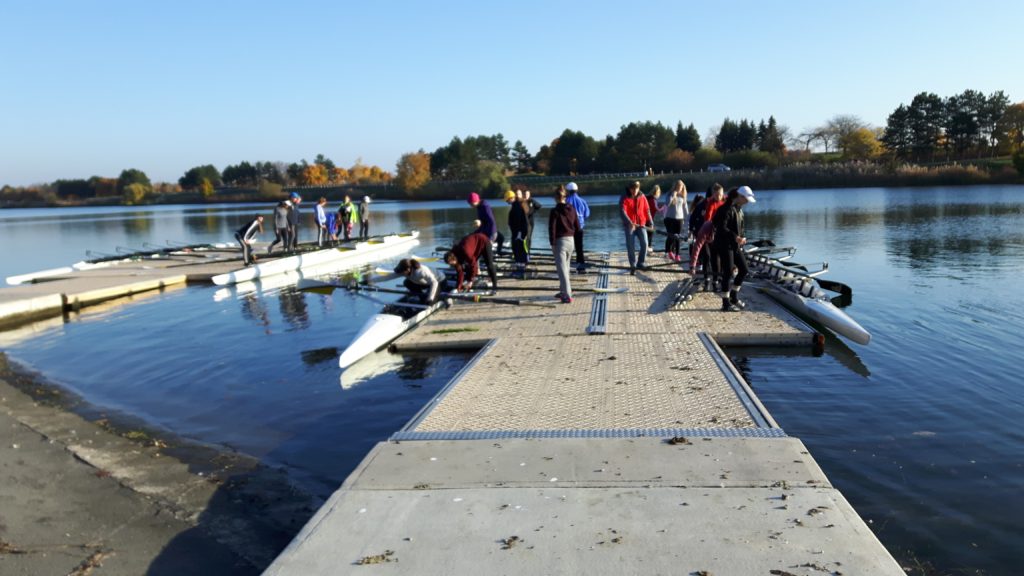 Summer youth rowing camps are designed to encourage future competitive rowing interest and is offered to youths 12 years old and up.  With an emphasis on safety, fun and team work, the 8:30-11:30 am session will give participants a strong grasp of both sculling (two oars) AND sweep (one oar) rowing! Coaches will provide instruction in the basic rowing stroke, on water safety, boat handling and proper rowing technique. Participants will experience both large and small boats. It's a great way for youth to try one of the region's most popular sports!
PLEASE NOTE – SWIMMING TEST REQUIRED: Every student registered for rowing must be tested for swimming capability. This swim test will consist of approximately five minutes of treading water and an endurance swim of 50 meters with no rest period. Such test can be provided for a small cost from any YMCA, by calling ahead to the aquatics department. This is mandatory in order to ensure the safety of your child.
IMPORTANT SAFETY MEASURES: While out in shells there will be life preservers for EACH athlete in the coach boat with the coach.Safety is our #1 priority. Windy days are considered to be unsafe for rowers. We will provide quality time for students on these days.
This year, there will be three sessions provided, which run Monday to Friday, 8:30 am – 11:30 am.  Register for all three sessions and get a 20% Discount!
Session 1 – July 3 to July 14 ($220)
Session 2 – July 17 to August 4 ($295)
Session 3 –  August 14 to August 25 ($220)
Please click here to register.